暑假將至
,你規劃好要去哪裡旅行,充電一下了嗎?
還沒決定好的人,沒關係!美國知名網站 BuzzFeed Travel 已經替我們選出『26個單獨 自助旅行最棒的城市!』
今天小編要公布前十名的城市給大家
1. Taipei, Taiwan 台北.台灣
Situated at (位於) the northern tip of Taiwan, Taipei is located on the Tamsui River (淡水河). Taipei lies in the Taipei Basin (台北盆地).
超感動!第一名城市竟然就在台灣!
What You Should Do While There: Check out the amazing night markets. Just imagine hundreds of street-food carts and pop-up stores all in a 10-block stretch. Experience the food, the fashion, the culture — all for a pretty decent price (不錯的價格). If you're looking to escape the city buzz (城市喧囂), Taipei has several amazing day hiking destinations right in the city. What else could you need?
Cost: There is no shortage of cash machines that accept foreign cards. Beyond that, Taipei is a very large city with things in nearly every price range, but some tourists might find it to be on the expensive side compared with mainland China. Still cheaper than Japan, it's quite possible to get by on (靠…生活) very little once you arrive in Taipei.
Ease Of Travel: Buses are a great intercity (城市間的) travel option. There are also several companies that run bus travel with more luxury and higher pricing to get from point A to point B.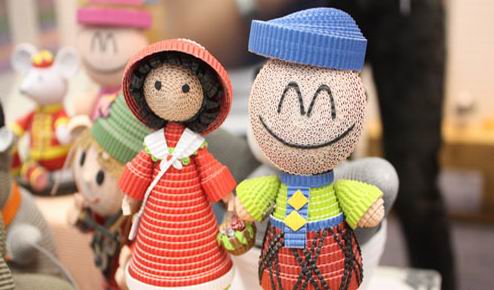 Potential Safety Concerns: Petty theft (輕微的竊盜). While the general crime rate in the rest of Taiwan is said to be increasing or staying the same, the crime rate in Taipei is actually decreasing. Taipei has a reputation of being very friendly and helpful to tourists of all kinds.
臺北市位於臺灣本島北部的臺北盆地,亦為臺灣大眾運輸最發達的都市,擁有許多人文景觀, 其中,古蹟數量與博物館數目,不但居於全臺灣首位,也存在著有別於其他城市的特殊風情。 臺北市以物價比日本相對低廉、夜市美食好吃、治安良好及民眾友善,獲選為最適合單獨 自助旅行城市的第一名!
2. Portland, Ore. 波特蘭市.美國
Portland, Ore., is situated on the West Coast of the United States near the meeting (交會處) of the Willamette and Columbia rivers. It's a city known for many things, its love of nature and bike commutes among them.
What You Should Do While There: A food cart tour. Try all kinds of local favorites for little money. After you've eaten all you can eat, take a walk through Forest Park and breathe in all the natural beauty that Portland has to offer. And if you're craving something sweet, stop in for a doughnut and an experience at Voodoo Donut.
Cost: Relatively cheap with the occasional fine-dining experience that can be pricey (昂貴的). Food trucks and ease of transportation (便捷的大眾運輸工具) help keep costs low. You can also look into getting an attraction pass that will let you in multiple attractions (景點) for five days for around $30.

Ease Of Travel: You can walk/bike to many places in the city and use reliable public transit for the rest. Affordable (經濟實惠的) and easy.

Potential Safety Concerns: Overall, generally regarded as safe with a few neighborhoods that might be worth avoiding: Hazelwood, Old Town, Lents, and West Burnside Street. Also, if you're biking, be careful crossing Sellwood Bridge, as there is little shoulder space.
波特蘭是一座位於美國西北部的城市,地理位置在俄勒岡州威拉米特河匯入哥倫比亞河的入河口以南不遠的地方。是太平洋西北地區人口第三多的城市,僅次於華盛頓州的西雅圖和加拿大的溫哥華。波特蘭的別稱是「玫瑰之城」,因為氣候特別適宜種植玫瑰,所以市內有許多攻瑰花園。
3. Toronto, Canada 多倫多.加拿大
Located in Southern Ontario on the northwestern shore of Lake Ontario, Toronto has a rich history underneath a thriving city (繁榮的城市).
What You Should Do While There: Take a moment to escape the city life for a day and explore the Toronto islands. Easily hop a ferry (跳上渡輪) and head to (前往) the collection of eight islands. They offer a welcoming green atmosphere beyond the cityscape (城市景觀) that is Toronto. There are no cars on the island, so enjoy a nice stroll (散步) or bike. And while in the city, check out the St. Lawrence Market (聖勞倫斯市場) — possibly one of the best in the world.
Cost: Prices in Toronto are comparable to (可媲美) that of L.A. or NYC and while hotels can be pricey, they're generally within walking distance to great city features.
Ease Of Travel: The public transportation system is extensive and very affordable. Otherwise, walking and biking will suffice (足夠).
Potential Safety Concerns: Downtown Toronto is considered pretty safe. But some sites recommend that travelers avoid straying too far from downtown into the outer neighborhoods.
多倫多是加拿大安大略省的首府,坐落在安大略湖西北岸的南安大略地區。作為加拿大的經濟中心,多倫多是一個世界級城市,也是世界上最大的金融中心之一。
4. Rio De Janeiro, Brazil 里約熱內盧.巴西
Gorgeous mountains, pristine (原始的) beaches, and a surplus of rainforests near a deep blue sea — Rio is one of the most gorgeous cities in the world. But it can also be one of the most dangerous. Take caution (注意安全), but it's worth a visit.
What You Should Do While There: Experience the landscape as much as possible. Go hiking on Sugarloaf Mountain (糖麵包山) and take in the glorious views. If you can, find a couple fellow travelers (旅伴) and explore the downtown area. The churches, the historic buildings, and the ample (豐富的) amount of museums give you a surplus of ways to occupy your time. And before you leave, relax on one of the beaches. It will be unlike anything you have ever experienced.
Cost: Rio can be pretty pricey. Hotels near beaches or city attractions tend to be on the more expensive side, as to be expected, and the costs of attractions aren't low. But seeing the sights and hitting up (要求提供…) the trails and beaches is free (unless you hike to the very top.)
Ease Of Travel: Rio buses are relatively cheap while also fast and frequent. They can be rather crowded (擁擠的), though.
Potential Safety Concerns: As mentioned earlier, safety is a major concern. Crime rates are high in Rio. It would be ideal to find other people to accompany you out in the city.
里約熱內盧是位於巴西東南部的一座城市,為巴西第二大城,僅次於聖保羅。風景優美,每年吸引大量遊客到此觀光,而著名的里約熱內盧基督像也是世界新七大奇跡之一。該市更為知名的是它一年中舉行的各種各樣的文化慶典活動,其中最著名的就是狂歡節,在傳統的天主教四旬齋禁食期的兩周之前舉行。屆時來自世界各地的人會來到里約熱內盧參與並見證。狂歡節意味著大量的人群、美食、色彩,當然還有森巴舞。
5. Dublin, Ireland 都柏林.愛爾蘭
The town that was settled by Vikings has become one of the most amazing destinations in Europe. Dublin is situated in the province of Leinster near the midpoint of Ireland's east coast, at the mouth of the River Liffey and the centre of the Dublin Region.
What You Should Do While There: Expand your mind in one of the several museums that Dublin has to offer. The surplus of rich culture and history may surprise you. And you, of course, have to check out the Guinness Storehouse. It's like Disneyland for beer lovers. And the FOOD. Make sure you visit Dublin on an empty stomach.
Cost: Fairly pricey. Hotel bargains can be found and there's plenty of (大量的) hostels to choose from with good locations, but your location might cost you. Some of the more famous attractions are on the more expensive side, but there's plenty to see in Dublin that doesn't cost an arm and a leg (可不便宜). Food won't be as cheap as some cities, but it WILL be delicious.
Ease Of Travel: Easy. You can jump on the coastal train (DART) to explore just outside of Dublin or use the extensive public buses to get all around the city. If you prefer, you can also bike or walk as everything is fairly close.
Potential Safety Concerns: Just as safe as any European city. Take the usual necessary precautions.
都柏林是愛爾蘭共和國的首都以及最大的城市,靠近愛爾蘭島東岸的中心點,由於很多高技術企業聚集,所以有「歐洲矽谷」之稱。都柏林擁有活躍的夜生活,被認為是歐洲最年輕的城市之一,估計50%的居民年齡不到25歲。
6. Bangkok, Thailand 曼谷.泰國
This city referred to as the Venice of the east possesses (具備) so much energy, chaos (混亂), and beauty. Bangkok is definitely a must-see for ANY traveler.
What You Should Do While There: Immerse (沉浸) yourself in the Buddhist culture (佛教文化). Spend time in one of the many temples and take time to appreciate the culture and everything it has to offer. Explore the waterways by boat, and eat local. The cuisine offered in Bangkok is superb (一流的). If nothing else, relax. Bangkok is a great place to slow down and remember who you are.
Cost: Cheap. There are many bargains (便宜貨) to be found in Bangkok. Decent (體面的) hotels can be secured for low prices and the food is famously cheap AND wonderful. Spending a week or so in Bangkok will be a nice change for your budget.
Ease Of Travel: Bangkok's excellent and modern public transport systems make it surprisingly easy to navigate your way around. Taxis are cheap and never too far off, and tuk-tuks (嘟嘟車) are worth the experience at least once.
Potential Safety Concerns: Bangkok is not inherently dangerous. Crimes most prevalent (普遍的) against tourists are "stealth" crimes such as pickpocketing (扒手), scams (詐騙) with credit cards, or confidence tricks with fake goods or gemstones. Recent protests have raised some concerns this year, but it was recently deemed safe again.
曼谷是泰國首都與最大城市,位於昭披耶河東岸,近暹羅灣。是泰國的經濟中心,也是貴金屬和寶石的交易中心。旅遊業在泰國十分受歡迎,為重要的經濟支柱,最近三十年被發展成世界旅遊的好城市,每年吸引大量東、西方遊客,佔泰國國民總收入百分之十二的重要外匯來源。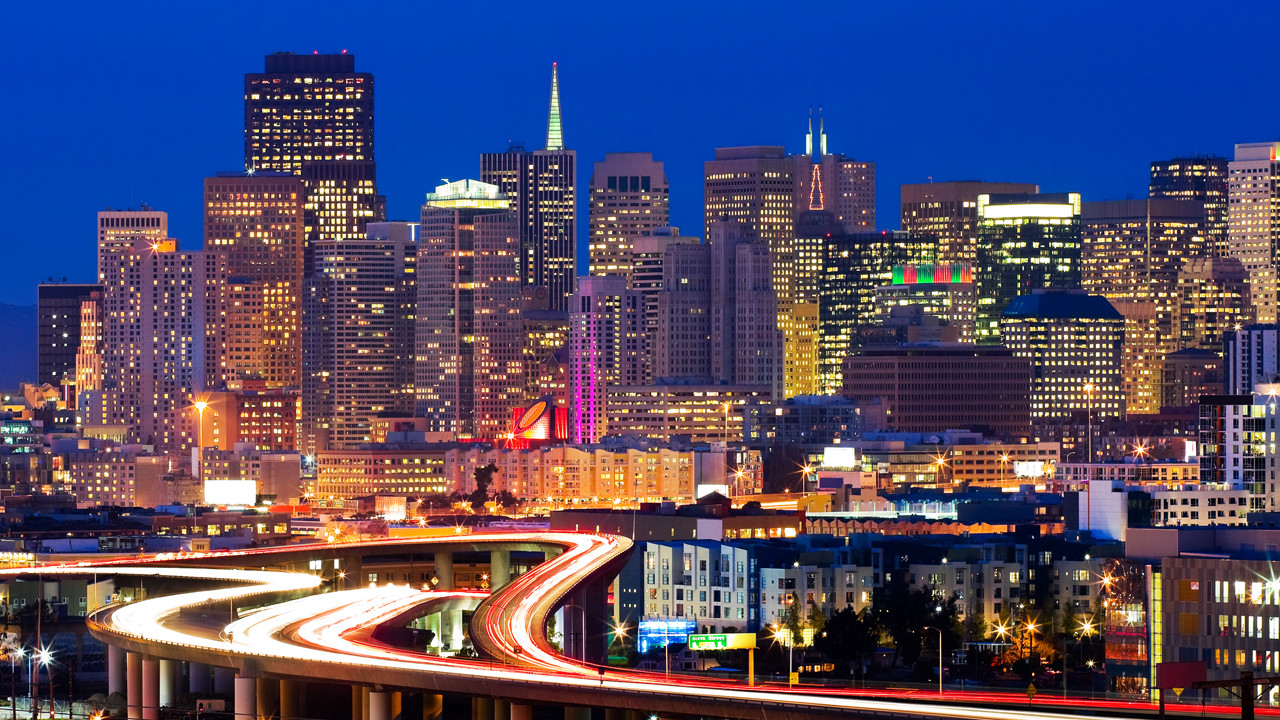 7. San Francisco, U. S. 舊金山.美國
San Francisco, the leading financial and cultural area in northern California. This city on a bay (海灣) has a manageable size and a generally happy population.
What You Should Do While There: First and foremost, get brunch. There's a multitude of (眾多的) cafes and restaurants to choose from. From there, head over to the Haight-Ashbury district to experience where the hippie movement was born. If nothing else, make sure you check out the Golden Gate Park (金門公園). It's breathtaking (令人驚嘆的).
Cost: Can be considered a little pricey, but doable (可接受的). Bring comfortable walking shoes and use public transportation to get places. Avoid expensive brunch spots by checking them out on Yelp first.
Ease Of Travel: When walking gets to be too much, SF has an extensive bus, streetcar (電車), cable car (纜車), and subway network to get you to your destination.
Potential Safety Concerns: The Mission District, while perfectly safe during the day, can be an intimidating (令人生畏的) location at night, particularly around 16th Street and east of Valencia.
舊金山別名「金門城市」、「灣邊之城」、「霧城」,是加州唯一市郡合一的行政區。位於北加州,舊金山半島北端,東臨舊金山灣,西臨太平洋。在20世紀及21世紀初一直是美國嘻皮文化和近代自由主義、進步主義的中心之一。旅遊業是舊金山經濟的骨幹,也常被描述在歌曲、電影、與流行文化裡,吸引了全美國第五多的旅客。
8. Amsterdam, Netherlands 阿姆斯特丹.荷蘭
A city famous for its spectacular canals (運河), colored houses, coffee shops, and rich culture is a solo traveler's dream.
What You Should Do While There: Go to the beach! Despite the fact that Amsterdam actually is not located by the sea, the city created Blijburg (歡樂谷沙灘). This beach is situated on the artificial island of IJburg and there is swimming, sunbathing, and beach parties galore (豐富的). If you're looking for a quieter atmosphere, check out Vondelpark (馮德爾公園). This park is right in the heart of the city but offers a slower pace.
Cost: Amsterdam is a great bargain as far as European cities go, but hotel and hostel pricing can make it a bit pricey. With that being said, they offer breakfast! You can easily find cheap options for your meals, and you might not even need transportation, so that helps keep costs low.
Ease Of Travel: You can essentially walk and bike anywhere in the city. Super easy.
Potential Safety Concerns: Known as an exceptionally safe city. But, as with any city, there can be dangers of robbery, etc. Avoid talking to street peddlers (街頭小販).
阿姆斯特丹是荷蘭首都及最大城市,位於該國西部北荷蘭省。阿姆斯特丹有很多旅遊景點,包括歷史悠久的運河網、荷蘭國家博物館、梵谷博物館、安妮之家、紅燈區以及許多大麻咖啡館。每年有大約420萬遊客來此觀光。
9. Kuala Lumpur, Malaysia 吉隆坡.馬來西亞
A city that houses monkeys and a myriad of (大量的) cultures; Kuala Lumpur is a gem.
What You Should Do While There: Explore Bukit Bintang (武及免登), the insane shopping center in Kuala Lumpur. Once you're done exploring there, check out some of the local markets for fantastic arts and crafts. And of course you can't leave without experiencing a meal on a banana leaf (香蕉葉飯).
Cost: Bargain! You can find great hotel pricing, affordable cuisine, and no shortage of free activities.
Ease Of Travel: Most visitors stick to (忠於) taxis as they are convenient, reliable, and affordable.
Potential Safety Concerns: Relatively safe, take normal precautions.
吉隆坡是馬來西亞的首都兼最大城市,位在馬來半島西岸,是馬來西亞文化、財政與經濟的重心。最著名的旅遊景點為有「亞洲雙子星」之稱的國油雙峰塔樓,是目前全世界最高的兩座獨立塔樓。
10. San José City, Costa Rica 聖荷西.哥斯大黎加
A city situated 3,690 ft. above sea level, San José enjoys wonderful temperatures year-round (全年), and its location in the Central Valley makes it both breathtaking and convenient as a base of exploration.
What You Should Do While There: Visit the impressive collection of museums and take yourself back in time. Also make sure to check out the open air markets to see the copious (豐富的) amounts of indigenous (本地的) arts and crafts. And don't you dare let yourself miss out on experiencing some of the best nature in the world, specifically the Volcan Poas (波阿斯火山).
Cost: Although San Jose is one of the most expensive cities in Central America, it's still cheap by North American or European standards. Eating local will help keep the cost low.
Ease Of Travel: It's not advisable to rent a car. Walking is the best option, bus would be second best but it can sometimes be a hassle (麻煩).
Potential Safety Concerns: Fairly average. Take necessary precautions as always.
聖荷西是中美洲國家哥斯大黎加的首都和人口最多的城市,也是聖荷西省的首府。位於哥斯大黎加中央,海拔1170公尺的高原上。
看完前十名,還不過癮嗎?
剩下名單在這邊:請點我。